4Q BREAKING NEWS: Jefferson Co. Coach Willie Spears headed to Live Oak Suwannee!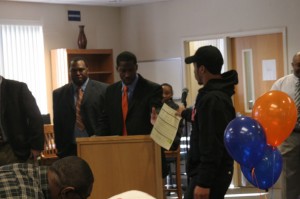 The Jefferson County Tigers find themselves in search of a new head football coach and athletic director as head man Willie Spears will be taking over the program at Suwannee High School. Spears, the 4Quartersonline.com 2009 Head Coach of the Year, is noted for breathing life into a Jefferson County program that hadn't made the playoffs since 2004 in just a single season. The Tigers won the Class 1B District 1 title and saw a record 5 seniors sign letters to play college football under his leadership as a coach and as a Teacher in the school.
2009 will be remembered as a year where many local-area teams had winning records and 9 of those teams reached postseason play. Spears' Tigers were among that group. When asked about the move to Suwanee, Spears said that "Bill Brumfield and the Jefferson County community treated me like a king. I did not want to leave, however it was the best move for my family at this time." Stay logged on to 4Quartersonline.com as we bring you more on this story.